Richard and Evelyne, your hosts.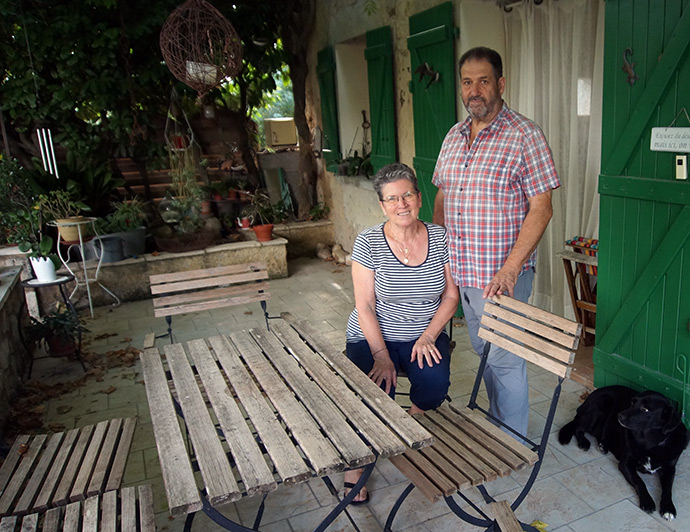 Richard was a farmer, he had started in the Marseille region then in 1988, he came to settle in Lapalud. Evelyne joined him quickly and, in 1995, the farm was converted to organic farming.
Today, the agricultural activity has been sold. Richard and Evelyne devote themselves to their guest rooms, their cottage, the bivouac for cyclists and now they offer a large cottage in the Gard at Saint-André-de-Roquepertuis.